Date: May 30, 2018
Ask folks unfamiliar with the United States Merchant Marine Academy (USMMA) where it's graduates can be found and they will likely tell you on a cargo ship plying the deep oceans, or in some exotic port on the far side of the globe. And they would be, for the most part correct.
However, most don't realize that no other federal service academy offers the career options of Kings Point. Yes, many graduates become ship's officers at sea, and some take jobs ashore in the maritime and intermodal transportation field; but all assume a service obligation in one form or another of Armed Forces Reserve duty. Another option taken by many Midshipmen is to be commissioned as an active duty officer in one of the Armed Forces.
Take these three Kings Pointers for example:
William Donnelly, USMMA Class of 2008. Upon graduation, Donnelly commissioned as a Second Lieutenant in the United States Marine Corps and later served as a Rifle Platoon Commander. Donnelly deployed to Helmand province, Afghanistan on September 25, 2010 in support of Operation Enduring Freedom and was killed in action on Thanksgiving Day November 25, 2010 while leading his platoon in dismounted infantry operations.
Aaron Seesan, USMMA Class of 2003.  Commissioned as a Second Lieutenant with the United States Army, he went on to complete Combat Engineering training and Airborne school. Seesan deployed to Iraq in February 2005 supporting Operation Iraqi Freedom. There he led an engineering company searching for hidden roadside bombs. Leading one final mission in Mosul, Seesan's vehicle was struck by an IED, where he received burn injuries over 80% of his body. Seesan was flown to the Landstuhl Regional Medical Center in Landstuhl, Germany, where he passed away from his injuries on May 22, 2005.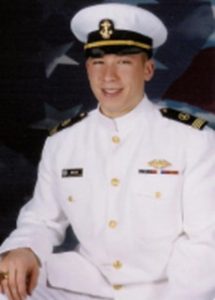 Francis L. Toner, USMMA Class of 2006 commissioned as a Lieutenant Junior Grade in the United States Navy with the Civil Engineer Corps. Toner was deployed to Afghanistan as a member of a training team in 2008. He supported Operation Enduring Freedom as a Garrison Engineer Mentor for the Afghan National Army (ANA). Halfway through his assignment, Toner and three other Officers were conducting physical training around the perimeter of Camp Shaheen, when they were attacked by an enemy who had infiltrated the ANA. Toner, unarmed, verbally challenged the insurgent and continued to advance until he was fatally wounded, drawing the fire of an intruder onto himself to save the lives of others.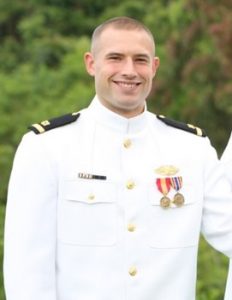 Long known as the "Fourth Arm of Defense," the United States Merchant Marine has served with valor and distinction in every American conflict.  The important work of the Merchant Marine was never more evident than during World War II, when merchant mariners sailed dangerous seas and fought enemies as they connected our Armed Forces fighting abroad to vital supplies. In the course of their valiant efforts, more than 6,000 merchant mariners died at sea or as prisoners of war.
This Memorial Day, let us not think of the six thousand as just a large number; think of them as individuals, with names, every bit as much as Donnelly, Seesan and Toner.
Updated:
Wednesday, November 28, 2018