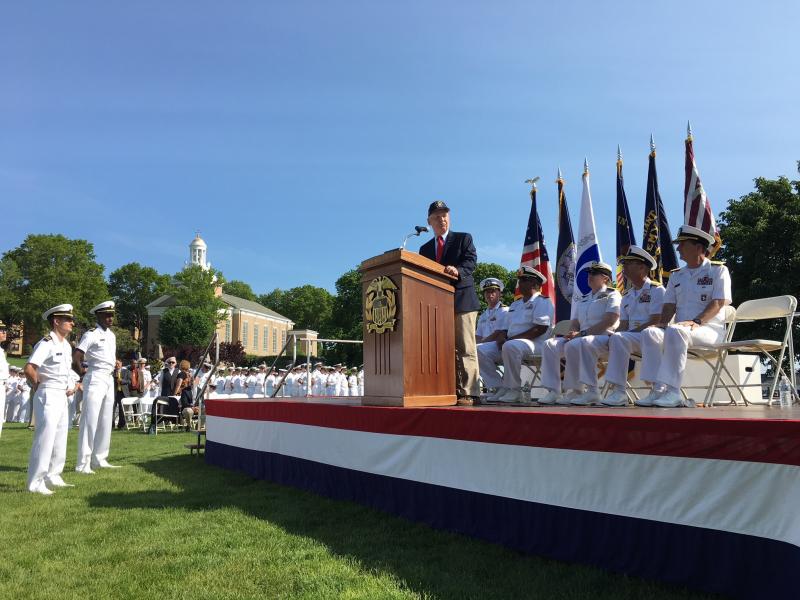 One of the Maritime Administration's most important roles is training and educating the next generation of mariners, including overseeing the U.S. Merchant Marine Academy (USMMA) at Kings Point, New York. The USMMA, one of the five Federal service academies, provides a unique combination of academic and shipboard programs that prepares young leaders to serve the national security, marine transportation, and economic needs of the United States as licensed mariners and commissioned officers in the Armed Forces.
Six state maritime academies in Texas, California, New York, Michigan, Maine, and Massachusetts also receive support from MARAD. These state academies provide four-year undergraduate programs leading to careers as licensed mariners and in shore-side occupations like shipyard management and transportation logistics. Promoting the growth and awareness of the maritime industry for high school and middle school students and teachers through maritime education, as well as continuing education for current mariners, is also a top priority of the Maritime Administration.
The links on the left provide additional information about these activities and how the Maritime Administration is meeting the nation's transportation, security and energy challenges.  
Updated:
Friday, November 16, 2018