The Maritime Administration's (MARAD) Student Incentive Payment (SIP) Program is available to State maritime academy (SMA) students. Students who enroll in the SIP program receive funding to offset the cost of uniforms, books, subsistence, and tuition in return for a service obligation. The SIP Program is offered at all six State Maritime Academies.
Feel free to contact the SMA of interest: California Maritime Academy, Maine Maritime Academy, Massachusetts Maritime Academy, Great Lakes Maritime Academy, Texas A&M Maritime Academy, and the State University of New York Maritime College. The SMA's are unique academic institutions that provide students with an opportunity to receive a high-quality education and the necessary training to become U.S. Coast Guard (USCG) credentialed Merchant Marine Officers. Entrance requirements for SIP are to be a citizen of the United States, meet the physical and medical standards specified by the USCG and The Department of Defense Medical Examination Review Board, possess a secondary school education or equivalent satisfactory for admission to the SMA, be at least 17 years of age and not have passed the twenty-fifth (25th) birthday on the day of enrollment at the SMA, apply, be accepted, and enlist as a midshipmen in the U.S. Navy Reserve, Strategic Sealift Officer Program (SSOP). SIP participants must be in good standing with the maritime academy, and successfully complete the maritime academies bachelor's degree, their naval science curriculum, and obtain a U.S. Coast Guard Merchant Mariner Credential (MMC) with license endorsement prior to graduation.
The SIP students (called cadets), receive tuition assistance of up to the maximum $32,000, not to exceed 4 years. In exchange for the financial assistance graduates of the SIP Program all incur a service obligation. Following graduation if the graduate does not enter the armed forces of the United States on active duty, the SIP participant must be employed in the maritime industry for three years (preferably sailing on US-Flag vessels), maintain a USCG MMC with license endorsement for 6 years, be active in an U.S. Armed Forces reserve unit for at least 8 years and report annually their service obligation compliance to MARAD until all service obligation components are fulfilled. The maritime service employment obligation for three years may be satisfied in the merchant marine as an officer aboard U.S. merchant ships, or if afloat employment is not available and with the approval of the Maritime Administration in shoreside or intermodal maritime transportation industry positions. Active military duty in the U.S. Armed Forces or service as National Oceanic and Atmospheric Administration or Public Health Service Corps officers also satisfy the employment obligation. The SIP program assists cadets in becoming USCG credentialed mariners who are vital to both the national security and economic needs of the Nation.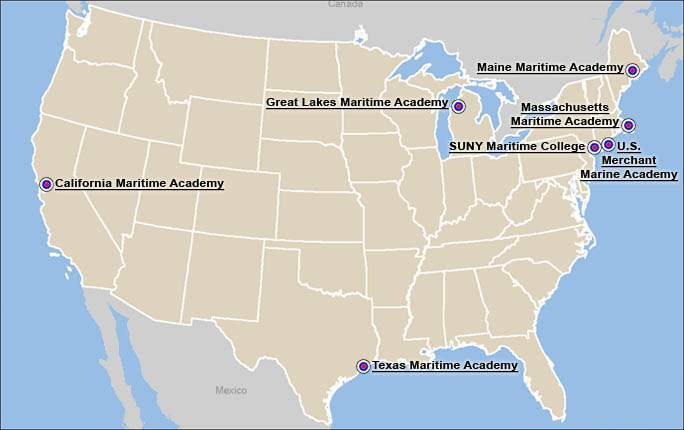 Updated:
Monday, November 5, 2018