Deputy Associate Administrator for Commercial Sealift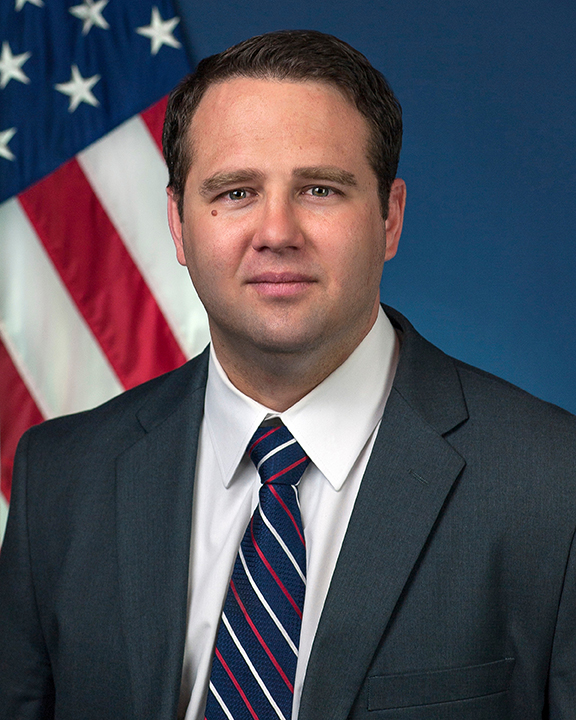 Anthony Fisher
Anthony Fisher, a member of the Senior Executive Service, became the Maritime Administration's Deputy Associate Administrator for Commercial Sealift in March of 2016.
In this capacity, Mr. Fisher provides leadership and oversight to the Office of Sealift Support, which includes the Maritime Security Program (MSP), the Voluntary Intermodal Sealift Agreements (VISA), the Vessel Transfer Program, and the Mariner Medals and Flag Programs; and to the Office of Cargo and Commercial Sealift, which administers Cargo Preference and oversees domestic shipping under the Jones Act.
Mr. Fisher comes to MARAD from the U.S. Agency for International Development (USAID) where he developed transportation policy for the Agency's food assistance programs. He previously served as the Congressional Liaison for President Obama's Feed the Future initiative, and as a member of the Energy and Economic assistance Working Group (EEWG) responsible for negotiating the disablement of North Korea's nuclear facilities and material nonproliferation efforts under the "Six-Party" diplomatic process.
Prior to joining USAID in 2005, Mr. Fisher represented U.S. and foreign government agencies, non-governmental organizations, and private sector clients as a charterer's broker, serving as an intermediary between cargo and vessel owners in the negotiation of ocean transportation contracts. A licensed merchant marine deck officer, Mr. Fisher has sailed onboard U.S.-flag container, roll-on / roll-off, breakbulk, and tanker vessels.
He maintains a dual career as a Navy reservist, serving in various roles with a focus on improving the Navy's understanding of the commercial maritime industry. During his naval career, he conducted multiple active duty tours, including a mobilization to U.S. Central Command Headquarters Staff in support of Operation Enduring Freedom.
Mr. Fisher holds a Bachelor of Science in Marine Transportation from the U.S. Merchant Marine Academy, and a Master of Arts in National Security and Strategic Studies from the U.S. Naval War College. He resides in Olney, MD, with his wife Jamie and their three children.
Last updated: Thursday, September 30, 2021