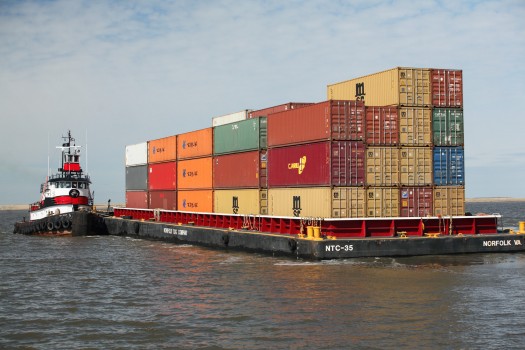 The Pacific Northwest, Alaska, Guam, and Hawaii Gateway Office covers the largest area encompassing the States of Alaska, Guam, Hawaii, Idaho, Oregon, and Washington as well as Western Canada stretching from the Arctic and the Alberta Oil Sands to the Northwest Territories and British Columbia.
This gateway includes the third largest intermodal port hub in the United States (the Ports of Seattle and Tacoma), the largest ferry system in the United States (Washington State Ferry System), the longest ferry system in the country (Alaska Marine Highway System), the second most heavily used river corridor in the U.S. (Columbia/Snake system), the homeport for the largest fishing fleet in the U.S. (Seattle), major marine route for domestic crude (Valdez, Alaska to Puget Sound), numerous critical military installations served by the intermodal system, and well over one hundred ports of all descriptions, from Nome, Alaska, to Coos Bay, Oregon, Lewiston, Idaho, to Honolulu Harbor, to the Marianas Islands and ports in Canada.
Within the National Gateway Office team, the Pacific Northwest, Alaska, Guam, Hawaii Gateway Office will also serve as the subject matter expert for Ferries and Department of Defense Strategic Mobility and serves as the Gateway Team Leader for the Agency on regional and local issues.. In addition to coordinating with the private sector, the Gateway Office also serves as the regional liaison to peers in Federal, State and local governmental agencies.
Updated:
Thursday, October 25, 2018